Meaning of Each Custom-made Option
We offer Custom-made Service. This options is under the Size drop menu which include two parts:
a)Size Customize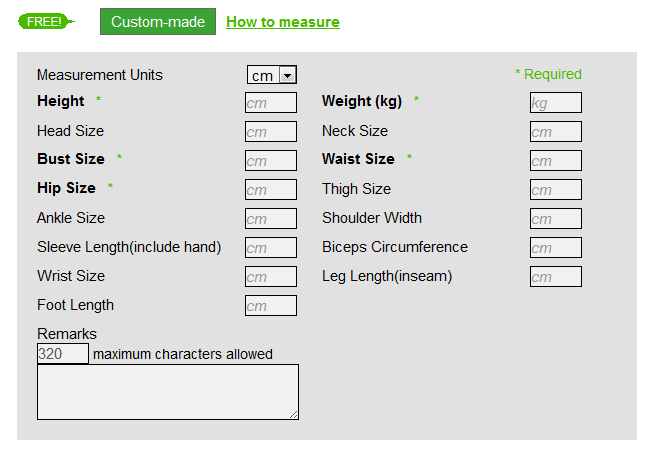 b)Special Customize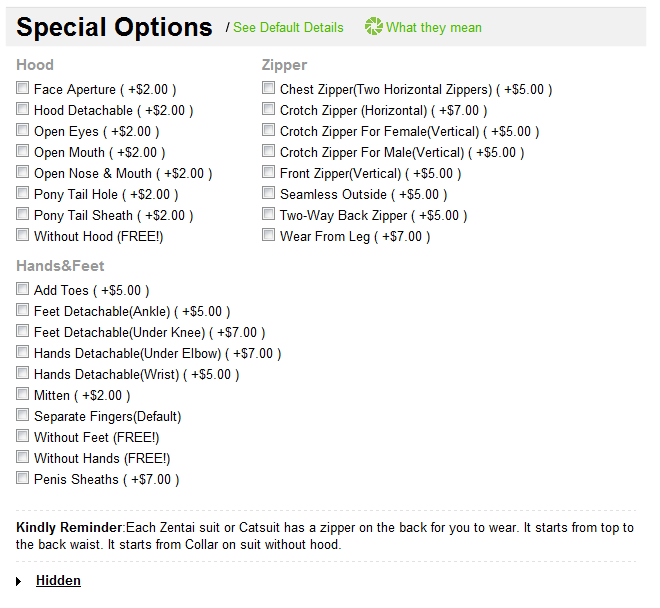 Size Customize
In the Size Custmize, the detailed measurements will help us to make your Zentai suits or Morphsuits fit better. This service is Free.
Special Customize
In the Special Custmize, you can customize your unique Morphsuits or Zentai Suits such as open eyes.
The following pictures show how would them look like:



If you have other requirements, please leave your requirements in the Remarks textbox as follow: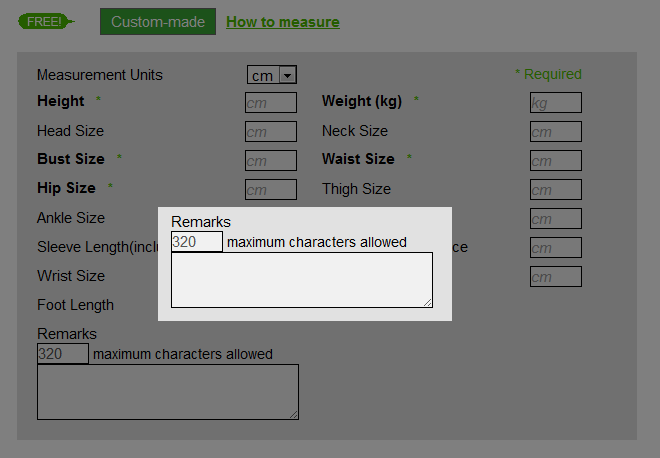 Updated on Feb. 23th,2011